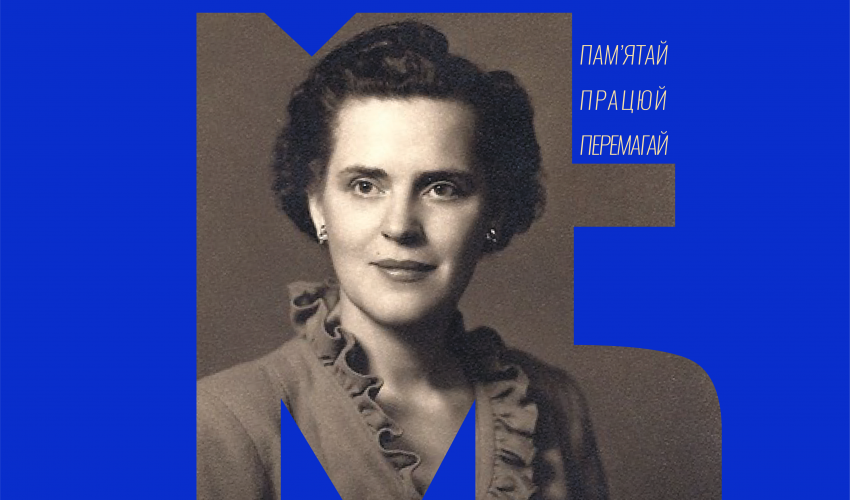 On November 15, 2020, a solemn event took place – summing up the XXXII Marusia Beck International Literary Competition «What can I, the third millennium Ukrainian woman, do?», organized by the WFUWO in partnership with the International Institute of Education, Culture and Diaspora Relations, Lviv Polytechnic National University, which is another step in the implementation of the Cooperation Memorandum signed by these two organizations in 2019.
The purpose of the Competition was:
to honour the memory and popularize the name of Ukrainian Marusia Beck, honorary member of the WFUWO, political and public activist, human rights activist, who by her example showed Ukrainian women abroad the way to fight for their rights and freedoms, as well as interests of Ukraine;
to draw attention to the Ukrainian women's movement abroad as a powerful tool that has always resisted the assimilation of Ukrainians;
to encourage Ukrainian women from all over the world to unite for active work for the benefit of Ukraine;
to stimulate young creative Ukrainian women to develop their talents.
Young Ukrainian women from all over the world, including Australia, Italy, Poland, USA, Canada, France, Belgium and Ukraine took part in the Competition.
Nataliia Martynyshyn, to whom we are most grateful for the project success, was elected project coordinator from the IECDR.
Iryna Kliuchkovska, IECDR Director, welcoming the participants, stressed the role and importance of the WFUWO in preserving and nurturing the Ukrainian identity in the diaspora and expressed her gratitude for the opportunity to join this project in honor of the legendary Marusia Beck. Popularization of the names of prominent Ukrainians is one of the priority tasks for the IECDR.
The IECDR, realizing the importance of the Competition, has been actively working in 2020, helping the WFUWO, in particular with such tasks as: development of regulations about the Competition, its logo (author Iryna Ukrainska, graphic designer at the IECDR), promotional card and diploma project for participants; as well as establishing a Facebook page of the Competition.